---
---
The FHFTC Shootout is a day filled with lots of firepower!!
Men, women and youth (ages 12-17) participate in clay target shooting, archery, .22 rifle and handgun shooting competitions.
Participants are divided into teams by draw. Each team advances through the four levels of shooting and are scored at each level. At the end of the day the winning team is announced.
The day of, enjoy additional games unique to this year's Shootout and enter our raffle to win awesome prizes.
The entry fee is $75 per participant – due in advance of the event. Please call Living Water Ranch, which is the benefit's host location, at 785.468.3594 for more information.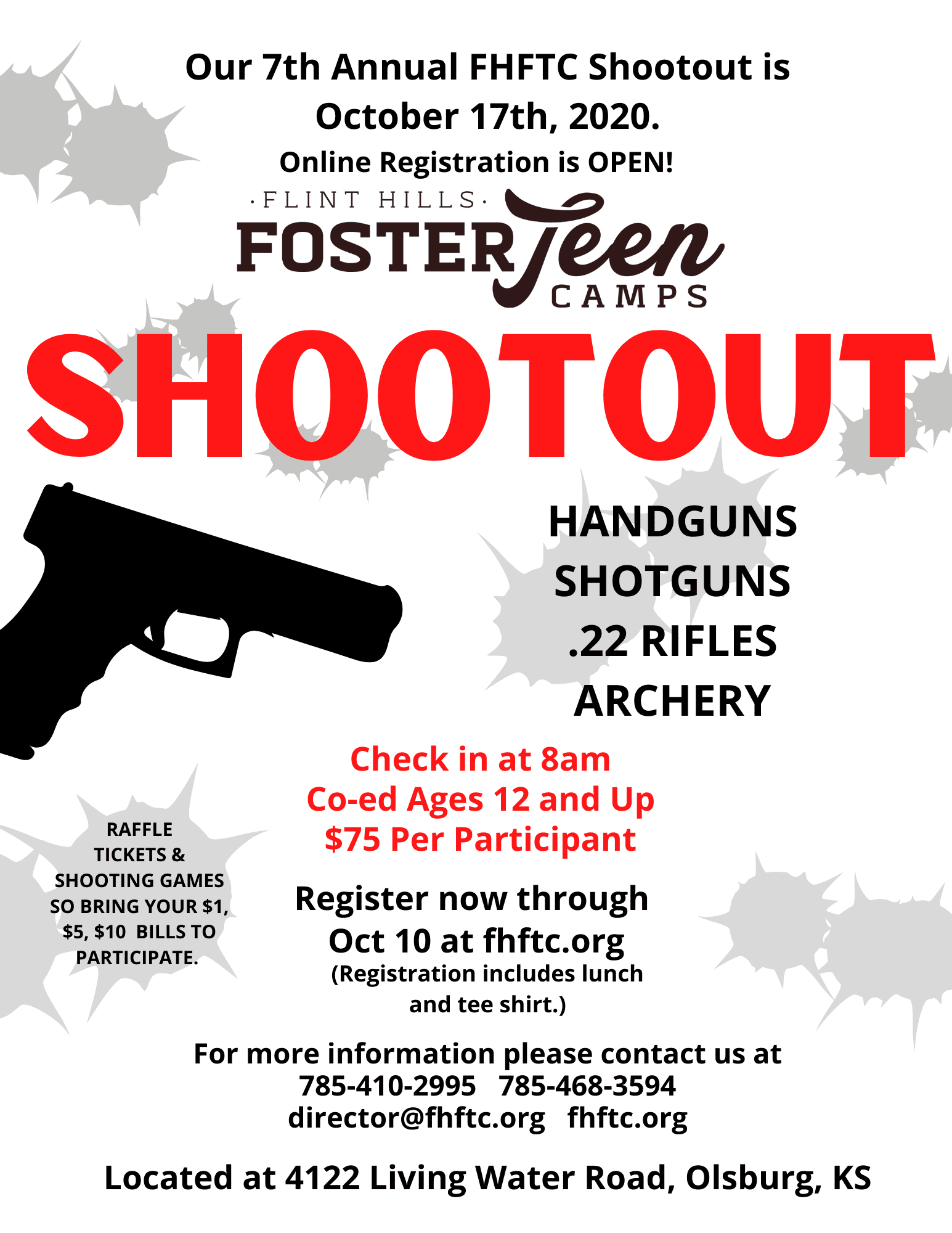 Register here.